10 Smart Marketing Automation Tips for Healthcare
Submitted by

kevin

on Wed, 02/08/2017 - 09:10
Working in healthcare means you have a unique relationship with your "customers." They aren't just people you hope will come back to you for future interactions. They're patients who need information from you: how to take care of post-procedure bodies, when to come back in or call if they're experiencing procedures or problems, and regular reminders of how often they should actually be visiting your office for routine exams and follow-up appointments.
Marketing automation can help improve your relationships with your patients, provide them with the information they need, and ensure they show back up for regular appointments on time — all without putting additional strain on your existing staff.
If you're still taking care of these routine processes by hand, your office is missing out on an incredible opportunity to save you time and increase the quality of care for your patients.
Ready to get started with marketing automation? These ten marketing automation tips will help.
10 Marketing Automation Tips for Healthcare Professionals
1. Embrace the monthly newsletter.
What percentage of your patients actually come in to get their flu shots? For that matter, what percentage of your patients even remember when they're supposed to get their flu shots?
Sending out an email to your patient list is a great way to bring them in, especially if you offer an automated scheduling link direct from the email.
Throughout the year, there are plenty of opportunities of which you want your patients to take advantage. From highlighting the cause of the month that's relevant to your patients (March, for example, is Diabetes Awareness Month; November is Alzheimer's Awareness Month) to letting pediatric parents know what illnesses are currently sweeping through the schools and how to protect their kids. You can put together a variety of information that is reputable, relevant, and current for your patients.
These newsletters are a great way to ensure your patients have the latest information in their hands. Informed patients are healthier patients — not to mention patients who are more likely to schedule important screenings, get their vaccines on time, and complete other routine health care tasks that are often forgotten.
2. Make your messaging consistent across all channels.
Your patients — particularly those in the millennial generation — want a consistent brand experience that lets them know what to expect when they walk into your office.
If you have a cheerful attitude in your marketing communications, but are brisk and no-nonsense when you actually talk to your patients, they're going to be confused and worry the visit didn't go well, even if it did.
Likewise, if your social media channels use one attitude to convey your information and your email communications use another one, your patients are going to be confused.
3. Keep analyzing how your campaigns are performing.
The goal of your marketing efforts is twofold: first, to increase patients' quality of care, and second, to bring patients back through your doors instead of your competitors or to bring them back to your office for routine exams. Are your campaigns accomplishing those goals?
The best way to know how your campaigns are really performing is to consistently analyze your efforts.
Does the number of patients who actually show up on time for their appointments go up when you provide them with email appointment reminders? Do patients click through the links in your emails to see what information has been provided on your website?
Start by creating measurable goals, then make sure you analyze your efforts regularly to ensure that they're being met.
4. Make sure your website and emails are optimized for mobile.
In 2015, mobile data usage exceeded desktop data browsing for the first time. Your patients are checking out your website, browsing social media, and reading your emails from their mobile devices more often than they are from computers.
When the mobile experience is bad, the patient experience is bad — and that means they won't pay as much attention to your communications. Optimize for mobile, and watch the performance of your campaigns improve.
5. Automating appointment reminders isn't just about reminding patients of upcoming appointments.
It's also about reminding them that it's time to schedule an appointment!
If you see patients annually or need to schedule a follow-up that wasn't placed on the calendar before they left your office, make sure they're getting reminders about it. Often, that's the incentive your patients need to bring them back into the office.
6. List segmentation matters.
There are some communications you want to send out to everyone in your patient roster, but not all of them.
Create list segments based on what patients really need. You might, for example, create a list for patients who have just become a part of your practice or lists for patients who have recently had a specific procedure.
A pediatric practice might segment their lists based on patients' ages, while a general practice physician might have a specific list for seniors in their office.
List segmentation allows you to create marketing specifically relevant to smaller portions of your patient population. That means you can reach more people specifically based on their needs.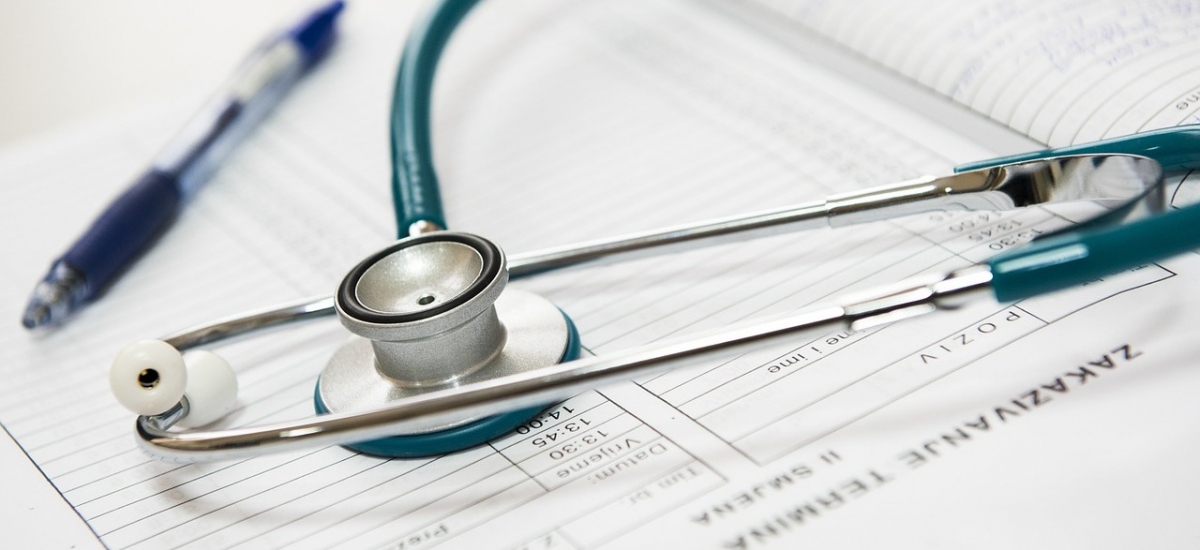 How do you make your patients feel understood before they step foot in your office?
7. Deepen your sense of patient rapport.
The best communications with your patients look like you've sent an email directly from you or a member of your office to them.
Emails are the perfect way to increase that sense of rapport with a patient and make them feel more connected to you and your practice. They don't need to be elaborate.
For example, a post-surgery email might simply contain a reminder of instructions following the procedure with your email signature attached.
After a child's vaccines, an email reminder of the potential symptoms can be a relief for parents.
8. Remember the buyer's journey still applies.
You may have to convince patients to come in for an annual checkup or give them information about why they should choose your office over others in the area for an optional procedure.
Help move customers through the buyer's journey and let them know what makes your practice stand out.
9. Don't forget your call to action.
You're sending out each marketing communication with a purpose, whether it's encouraging your patients to look for more information about a procedure or inviting them to schedule an appointment.
Make it clear what you expect of your customers — or at least what you're trying to encourage them to do — by writing a sparkling call to action that lets them know exactly what their next step should be.
10. Make sure you know what your goals are.
When you create an automated marketing campaign, you want to have goals in mind.
Do you want to raise the number of patients who make their annual appointments on time? Increase patient satisfaction with their overall care? Increase the number of patients who have a specific procedure or test?
Creating measurable goals will help you know how well your marketing automation efforts are performing.
Automating your marketing will ensure all of your patients are getting the high-quality experience they expect from your practice while freeing you up to spend your time on patient care. You won't have to double check that you've sent relevant information to a specific patient or wonder if you've accidentally sent the same email to a patient multiple times. Instead, you'll create a seamless process that only requires you or one of your nurses to put the patient in the right lists — and that benefits both you and your patients.