10 Smart Real Estate Blog Ideas You Should Consider
Submitted by

kevin

on Wed, 01/18/2017 - 10:18
If you want to rely on content marketing, you better get it right. Every day, countless businesses publish blog posts, ebooks, and whitepapers that receive few or no views. They spend hours of time coming up with content, providing minimal returns to an audience that can't find it or simply isn't interested.
And yet, content marketing can work. As we've detailed in this space, a few tweaks can ensure your message reliably reaches potential real estate clients. Your content strategy should revolve around educational topics, which can build your credibility and improve your search engine optimization for relevant keywords.
To help you get started, here are 10 real estate blog ideas to fill your content marketing pipeline and improve your real estate marketing.
5 Real Estate Blog Ideas to Attract Home Buyers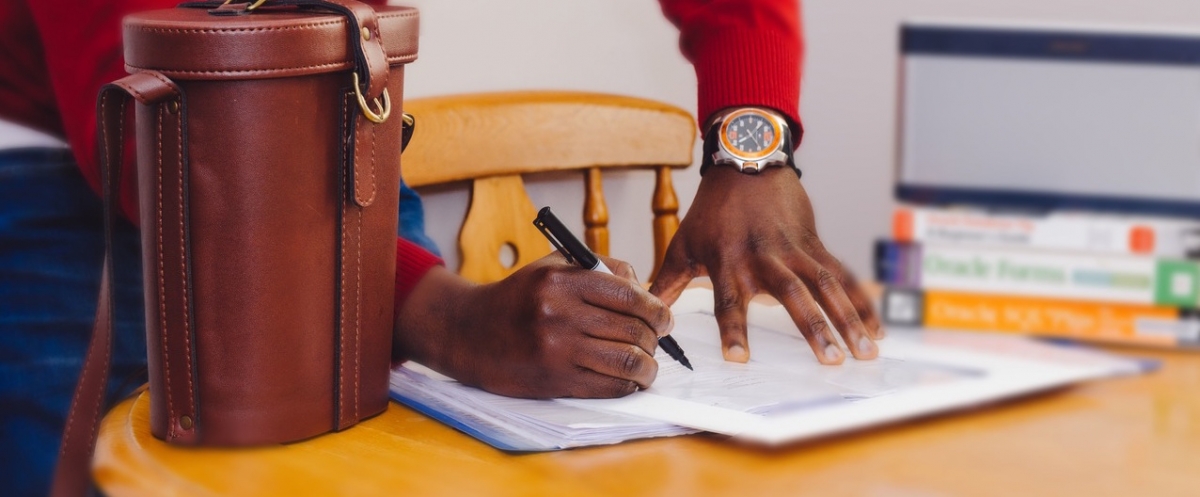 Home buyers, especially if they're in the business for the first time, need some handholding. They might never have gone through the complex journey buying a home entails, and are looking for advice on how to get there. If you can provide that advice, you'll have a foot in the door for the time they actually need an agent.
1) Zillow, Realtor, or Google: Where To Look For Your Dream Home
Home buyers no longer start their process by contacting a real estate agent. In fact, it may be among the last steps they do before closing a deal. Instead, they research online, using apps like Zillow. Or, if they've seen a listing in person, they google it to find more information.
You probably already know that. But how do you break through that cycle and make yourself available earlier in the process?
One way is to share information on your blog and website that educates your audience on the various ways in which tools like Zillow and Google can help, and hinder, the home-buying process.
Don't use this post as an overt opportunity to sell your services. Instead, be honest about the advantages and disadvantages of these tools, and subtly introduce the possibility of working directly with a real estate agent from the start.
2) 7 Things to Look For When Touring a House
For reasons we'll get into below, it's easy to get swept away by a beautifully staged home. But what should you actually look for when touring a house? How can you look behind the staged front and into the 'bones' of your potential future home?
These are the questions home buyers want to know. Share your knowledge with them, from examining the house's layout to noting the amount of closet space.
3) A Checklist to Finding Your Dream Home [Infographic]
Visual content will always outperform blog posts that are nothing but text. If you can include a visual element in your content marketing, you'll be sure to attract more visitors and hold their interest for longer.
That's especially true for infographics, which are on average shared 3 times more on social media than text-based blog post. Eye-tracking studies show why: we spend more time consuming images than we do text with the same information. So why not appease your home buyers with relevant content in an attractive medium?
In infographic form, you can easily share a checklist of what home buyers need to accomplish to find their perfect home. Initial research, finding the right real estate agent, financing, and the inspection are all potential options to include.
4) The Ultimate Guide to Financing Your Home
In most cases, buying a home the biggest financial decision we'll ever make. In addition, a 2015 study found housing prices to be among the biggest financial worries of Americans today. So understandably, most home buyers will be concerned about being able to afford their home.
So why not help them out? Lay open the financing options. Discuss different types of loans, what makes a good interest rate, and how to find the right balance between a low monthly payment and long-term security. This type of content is probably long enough to turn into an ebook, which means you can use it as a lead generation opportunity.
5) Closing the Deal: What to Expect in the Final Stage
Do homeowners actually know what happens at closing? It's more than an opportunity to finally get those keys in your hands. You'll also have to sign quite a bit of paperwork to make it happen.
Especially for first-time home buyers, that can be overwhelming. The best medicine against that is preparation, which is exactly what you can provide. Let them know what to expect, so that the moment they hold their key in hand will actually be as memorable as it should be.
5 Real Estate Blog Ideas to Attract Property Sellers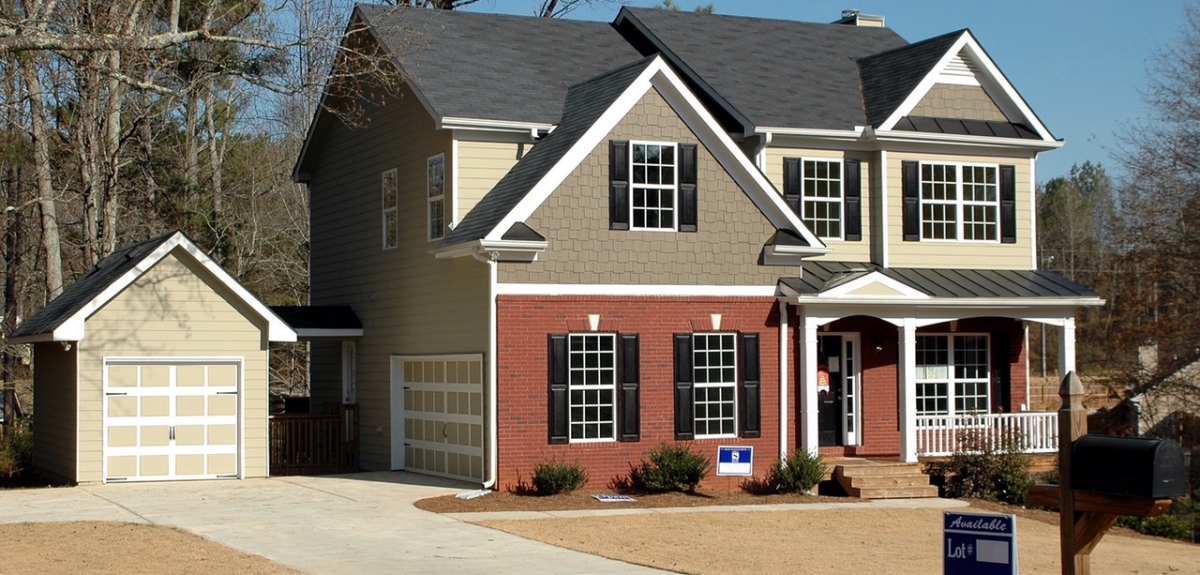 Of course, home buyers aren't the only audience you're looking to reach. Fortunately, potential clients who want to sell their property are in as much need of advice and information as those looking to buy. Here are some ideas on how you can help them, and build your credibility in the process:
6) The Ultimate Guide to What Home Buyers Look For
The dynamic between buyers and sellers is always interesting. Though a realtor tends to act as an intermediary, both audience think they know exactly what the other side wants and needs to see.
That could be true, or not - depending on a variety of factors. But you can make sure to steer the thought process in the right direction with a guide like this, which lays out exactly what home buyers look for in a house. That information, in turn, can guide the seller's strategy on getting the most out of their listing.
7) Landscaping: the Overlooked Key in Curb Appeal
Did you know landscaping adds considerable value to any home? You might, but your potential clients probably don't. And yet, it's significant: some experts estimate a landscaping makeover can add as much as 28% to your home value.
This is valuable information your sellers want to know. Educate them about the various ways they can keep their front yard clean and beautiful to increase curb appeal and maximize the money they get from the sale.
8) 10 Quick Staging Tips to Improve Your Home's Value
Speaking of improving a home's value: the right staging job is another crucial part. Not every home buyer will have read the blog you posted above about looking beyond the staged front. To impress the others, and anyone that walks through a showing or open house, give sellers a number of staging tips to increase the possibility of a great ROI.
Some of these tips are probably obvious, such as keeping your home clean. Others might be less so; for example, how do you create a lived-in look that makes it easier for potential buyers to imagine themselves in the space? This post can answer these and other questions.
9) What About Closing Costs? 5 Things You Should Know
Closing costs present an interesting dilemma to many sellers. They're typically paid by the home buyer, but are also generally among the first item in the bargaining discussion. And they can quickly add up, getting close to 5-digits depending on the price and location of your property.
This post is your opportunity to accomplish two things: take the fear out of sellers' minds when it comes to closing costs, and educate them about the proper way to handle this complex situation. By the time they read your post, they should be well prepared for any pricing discussions that involve closing costs.
10) 7 Steps to Building the Perfect Listing
You might have noticed many of the topic ideas in this article consist of numbered lists. There's a reason for that. In fact, for a variety of reasons, these types of blog posts generate significantly more attention, higher search engine rankings, and better click-through and engagement rates.
Here's our final idea in this format: helping your potential clients build the perfect real estate listing. This post can include photography suggestions, details to include (and exclude), financial information such as local taxes, and more. By the time they're finished reading, sellers should know exactly what to do in order to create a listing that drives visits to their property.
How to Succeed in Real Estate Content Marketing
Ultimately, content marketing is a valuable tool to build and grow the brand presence of your real estate agency. Of course, for that to happen, you need a strategy — and that strategy should include knowing exactly what types of topics your audience wants to read.
If you can find these topics, you will be able to keep your audience engaged. And if you phrase the headline just right, you'll benefit from increased search engine rankings and maximize your readership as a result.
Use the above ideas as a jumping point, but don't stop. Keep posting valuable, educational, and beneficial content that your audience seeks out and wants to read in order to help them buy or sell their property as efficiently and successfully as possible.