5 Steps for Crafting Engagement Strategy in Discovery
Submitted by

jordan

on Wed, 07/22/2015 - 13:15
The role of marketers is changing, and has been for a while. In the past, communications were the focus—now, top CMOs will tell you that marketing is all about engagement. When considering a new site build, you might have stakeholders from as little as 2 to as many as 100 different departments all asking for their features to be built into the new website—and you have to manage and deliver on their expectations.
Ask Yourself the right Engaging-Questions
As you're mapping out features for a new web platform (or any marketing campaign in general), the questions at the forefront of your mind should always be:
How do we ensure that the features we build will be used and enjoyed by our audience, users, and administrators?
How do we drive engagement with the new platform, both outbound and inbound?
How should we build process into our new website or platform to maximize reach, and minimize the gap between ourselves and our audience?
Step 1 - Define your audience.
Whether you are writing up personas, defining user archetypes, or simply jotting down some characteristics of your target vertical industries in a B2B industry—it's important to define different buckets for your audience. You can't optimize for a lump sum of potential customers, you have to optimize for cases. Cases being the users who can be defined by a broad category with respect to your business.
Publisher Internal Audience Users defined as Archetypes
Author
Editor
Graphic Designer
Content Manager
Editor-in-chief
Ad Manager
User archetypes can be defined during the requirements engineering process as you define the internal users for your platform.
Publisher External Audience Users defined as Personas
Suzie Q. - Age 35-45 - Working professional, career-focused, big on personal development, etc.
Johnny B. - Age 30-45 - Working professional, career-focused in large enterprise, making transition from working grunt to manager, looking for managerial training beyond what his company offers, etc.
… & more
Personas are often created and maintained by the marketing department in your organization. Understanding your target audience is a crucial step towards defining which engagement strategies will work. If you're in a B2B industry and don't have personas, you should to talk to sales people who can define characteristics about target customers. If you're looking to capture new segments of the marketplace, you may have to do some research here.
Step 2 - Define where your audience engages with your company.
Since the focus of your business is to drive engagement with external users, you'll want to build systems and processes that your internal users can easily use to drive engagement in the right places. It is more important to do this effectively than to do this at scale.
Let me repeat that:
It is more important to effectively communicate with the right external users at the right time, than it is to communicate with a large number of people.
Therefore, your new system should effectively deliver content to the right channels, but usually not all of them simultaneously.
Examples:
White Papers are great for press releases and lead grooming on LikedIn Groups and through InMail. Not so good for Facebook, or channels where engagement is driven by culture, and not sales.
Blog Posts about culture are great for Twitter, Facebook, LinkedIn—but you probably wouldn't draft a press release, and you definitely wouldn't spend time dropping it into potential lead's inboxes on InMail.
Interactive Tools can be ubiquitous, especially if it is the core offering of your company—but again keep in mind that Twitter and Facebook will be social channels to have a dialog with your external users, and forcing your product down their throats on a repeat basis can be… a little too friendly.
If you're defining content strategy for your new website, be sure to flag types of content which may be best served with integrations directly to Facebook, Twitter, or LinkedIn—but do your best not to add to the noise of your user's information world with things that don't align with their intent on that network or medium.
Step 3 - Define how your audience can communicate with your company.
The availability of free flowing information, reviews, and endorsements about products and services online means that the balance of information between your company and your potential customers or external users has shifted. Your external users are now just as informed as you are about offerings in the marketplace.
To address this paradigm shift, your company should focus on transparent communications of your value propositions in product and service offerings. Now that you've started communicating, finally you can start picking up on receiving communications from your external users—finally, you can start grooming engagement.
Engagement, however, hinges on the dialog, so you must understand: how will your external users choose to communicate with you?
Short Answer: All of the ways.
Again, aligning the ingestion of feedback from your customers into your internal work process and customer service depends understanding personas before addressing the communications process in your website, platform, or system.
Examples:
If you know that certain personas are more prone to reading reviews on your Yelp page for your coffee shop, you better be on top of responding to those reviews!
If you know that your target audience is a specific position within a large enterprise, opening a dialog in user groups on LinkedIn will drive engagement. Reaching out directly with offers is also a targeted way to start a conversation.
Once you understand which points your external users are driving a conversation, you'll want to build a system to respond and carry the conversation forward.
Step 4 - Define who will listen at your company.
Sometimes this is as easy as defining a social media role for your company, but more often you want those different conversation channels to engage with different roles or areas of your organization. Some high-level bullet points to focus on:
When should a sales conversation start?
Who is responsible for maintaining conversations about the culture or brand?
Who is responsible for damage control, or customer service?
Who is responsible for quality control, or follow up customer service?
Is everyone who is defined for these roles properly empowered to communicate the company's values (culture) or value (product / service)?
Step 5 - Define your KPIs for engagement.
If you can measure it, you can improve it.
Defining KPIs in the discovery workshop phase should be the number 1 priority for any large or small project. Defining KPIs for your engagement strategy should be pretty easy thanks to the wide variety of social engagement tools on the market. It matters less about which tool you use and more that someone is actively reviewing and following up with team members who are responsible for underperforming engagement channels. Making sure that these KPIs are appropriately defined and visible to the whole team will help to drive stronger engagement practices for your whole organization.
Just remember, empowering your internal users to become ambassadors for your company can be the most effective engagement strategy you could employ!
----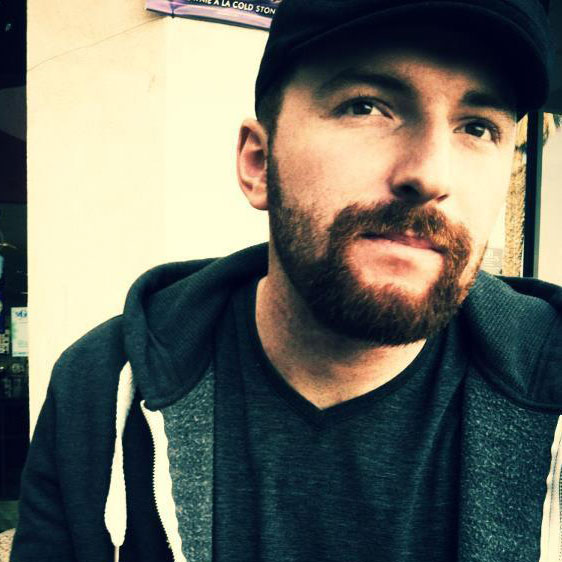 Jordan Ryan (@jordan_ryan) is President and Solutions Architect-for-hire at Facet Interactive (@FacetLA). When Jordan isn't hustling through his most recent discovery engagement, you can find him enjoying the finer grinds of fresh ground coffee in Santa Monica or fiending for a foodie fix wherever Yelp may take him. Follow him on Instagram if you like to feast with your eyes.