5 Ways Your Law Firm Can Benefit from Social Media
Submitted by

kevin

on Mon, 01/30/2017 - 10:11
Open a phone book, and you'll find a long list of lawyers, even in small communities. If you practice a general field of law, your list of competitors is worryingly long. But if your expertise lies in a niche like immigration law, you probably have problems finding the right clients. What do you do?
Standing out from the crowd of competition is crucial in any industry, but law firms tend to feel the brunt of failure to accomplish that feat. If you cannot distinguish yourself from other firms, you'll have a tough time finding new clients.
Fortunately, new possibilities to reach an audience in need of your services are emerging every year. Perhaps chief among them is social media.
A social platform now exists for every interest, preference and life stage, which is why we spend almost 2 hours (and rising) on our favorite networks.
For your firm, it's an invaluable opportunity to both reach out to potential clients and help your practice stand out.
How Can Law Firms Benefit from Social Media?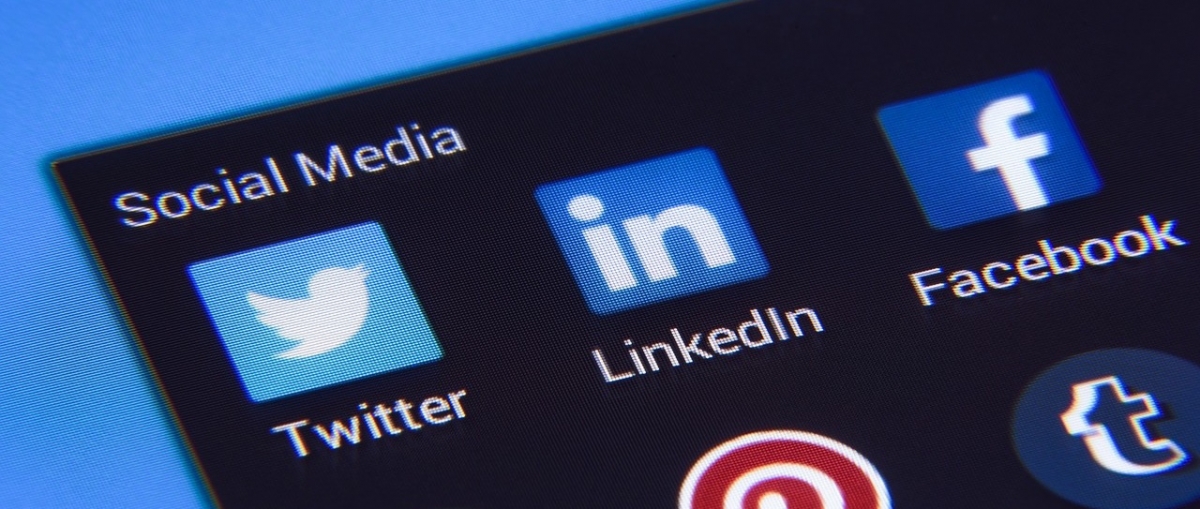 1) Prospect Clients on LinkedIn
For law firms, LinkedIn might just be the single best fit in terms of social media marketing. Its audience is the oldest, and most educated, among all major social networks. In addition, it also offers a variety of opportunities to prospect potential clients directly.
A main resource for any lawyer looking to make a name for themselves and finding clients should be the network's groups. More than 2 million of them exist on the networks, allowing users to discuss topics of interest across a variety of industries. And many of them focus on legal topics.
Taking advantage of LinkedIn groups as a law firm means walking a fine line. The last thing you want to do is overtly promote your practice, which is frowned upon and can lead to being banned from the group.
Instead, add your expertise to discussions, and answer questions. Your byline (which you can set in your profile) will call attention to your practice, leading to inquiries from any potential client interested in your services.
Of course, it doesn't have to stop there. You can also build your LinkedIn presence through regular posts relevant to your area of laws, and reach out to your followers directly using the messaging channel InMail. In short, LinkedIn should be a core part of your law firm marketing efforts.
2) Establish Thought Leadership with Long-Form Content
If content marketing is not yet a core part of your promotional strategy, social media offers a perfect entry point for the philosophy. Networks like LinkedIn and Facebook both allow individuals to publish long-form content, which enable you to reach potential clients and build your credibility in the process.
LinkedIn has a particularly beneficial publishing tool. On its Pulse platform, any user can publish content that amounts to on-site blog posts. Tag them with the right keywords, and any user that has these keywords in their profile will be able to see your posts.
That means you have almost unlimited access to potential clients, even if they've never heard about you. Take advantage of that opportunity by publishing content that is both relevant to potential clients looking for legal advice, and builds your credibility in the process.
Again, stay away from self-promotion. Instead, focus on establishing thought leadership by showcasing your expertise in your legal specialization. Through your byline, clients who are interested in your services will find and engage with you.
3) Draw Attention to Your Website Content
Of course, any advanced content marketing strategy should go beyond mere blog posts, even if you publish them directly on social media. More advanced types of content, such as webinars, case studies, and whitepapers, should also be part of your thought leadership and lead generation efforts.
That content, or at least the sign up forms for it, will most likely live on your website. Through social media, you can effectively draw attention to it and grow your website visitors.
Whether you build your presence on LinkedIn, Twitter, Facebook, or other networks, you can easily post links that lead directly to your landing pages. In fact, these links tend to generate high amounts of engagement, depending on the topics. Following tips like these, you can ensure that your link posts generate the attention your website needs to succeed.
4) Listen to Conversations Related to Your Services
We've hinted at it above, but it's important to remember: social media is about more than just publishing content. At its best, it should be a two-way conversation with potential clients that leads to engagement and, eventually, a mutually-beneficial relationship.
That's where social listening enters the equation. If you know what others are saying about you on social media, you can begin to engage with them in order to keep their attention and ensure they remember you when they need your services.
As outlined by Hootsuite, social listening has a number of advantages that are unique to law firms. You can use it to benchmark your share of voice online against your competitors, find the topics that your audience is interested in, and respond to comments about your services even if they aren't directed at you.
Use it right, and your social listening efforts can go far beyond marketing; in fact, you can even use it to gather evidence. But at its core, the concept is ideal to help you better understand what topics are being discussed online, and begin to interact with them.
5) Reach Targeted Audiences Using PPC Campaigns
Finally, don't underestimate the potential power of paid advertising campaigns on social media. Both Facebook and LinkedIn offer perhaps the most detailed targeting options, allowing you to reach a very specific segment that overlaps perfectly with your target audience.
Depending on the network, you can direct your ads toward users in specific age ranges, geographic locations, education levels, job titles, seniority, and more. The result can be an immensely targeted campaign that only reaches users who are actually likely to need your services.
Typically, social media PPC ads live in the news feed of your network of choosing, taking the form of sponsored content to integrate into your audience's regular on-site experience. But you also have other opportunities. Sponsored InMail, for example, can take a more effective and targeted form of email marketing to reach potential clients through their inbox.
Paid advertising naturally costs more than a simple, organic presence on the network. But these costs are far from impossible to incorporate into your marketing budget.
For as little as $5 per day, you can run a campaign that effectively reaches hundreds of potential clients. Spend $1,000 per month, and you'll reach more than 10,000 members of your target audience.
Is it Time Your Law Firm Considers Social Media?
Are you taking advantages of the many possibilities that marketing on social media brings with it? If not, it may be time to start. Even if your law firm already has a presence on Facebook or LinkedIn, the above tips can help you expand that presence and increase its success.
Whether you prospect individual clients in LinkedIn groups or reach targeted audiences through PPC campaigns, you will begin to see a steady growth in your client acquisition and retention. Social media, in other words, can become the fabric that weaves your marketing efforts together and maximizes your budget.