Navigating Navigation Architecture in Higher Education
Submitted by

jordan

on Mon, 06/22/2015 - 18:41
AKA "How to Organize Your Menus" for Universities without an Intranet Site
Let's start with a scenario:
You're a university. You're either public, or small enough that you can't afford the infrastructure to support a separate Intranet website. You have a wide variety of stakeholders which contributes confusion and a diverse political climate towards making decisions regarding the website. You have a website redesign coming up, and you're not sure where to get started. How do you balance the needs of making your site friendly to prospective students, but also useful for current students, faculty, staff, alumni, and visitors?
The answer is a two-pronged approach that focuses on the two key categories that effectively separate your audience types by intent. You need to balance the experience of presenting useful information to both prospect users (prospects) and constituent users (constituents).
Prospects -  This audience consists of prospective students, parents, and visitors.
Constituents - This audience consists of the personas or user archteypes who are otherwise actively involved with your University: students, parents, faculty, staff, and alumni.
Laying out the high-level navigation architecture that separates the content between these two audience categories is the first step towards creating a great user experience for prospects and constituents.
Prospects Need a Brochure
Brochure content is the material that demonstrates the university's value to outsiders. It should be structured in a way to drive prospective students towards applying. That is your #1 goal, both as a public or private university. Many universities subscribe to the same basic structure at a top-level for main menu:
About
Admissions
Academics
Student Life
[APPLY]
That's it. That's all the top-level items that should be presented.
If you have another item one of your stakeholders want to add to this top navigation, chances are it should be nested inside or placed within one of the constituent specific navigation menu items. If your menu starts to change because of internal stakeholder conversations that create political strife, just remember that there are a wide variety of other universities who have gone through this process before—just look at their websites and use their example as a basis to assert the need for simplicity.
Remember: More menu items will just crowd the user experience and confuse your prospective students, parents, and visitors.
Constituents Need Persona Landing Pages
Now that you have your brochure content sorted, it's time to take care of your constituents who aren't interested in the marketing language and experienced crafted to bring in new students. Your constituents need their own landing pages so they can easily access tools specific to their needs. Your high-level Persona Navigation may look like this:
Alumni
Faculty
Parents
Press
Staff
Students
Visitors

 
Presenting a targeted and concise submenu for each of these persona archetype users will greatly improve the usability and satisfaction of the constituents who regularly use your website. Now that you've moved all of that dirty laundry content into these areas, your brochure content is free to be as suggestive and persuasive as possible—without the need to stuff extra content on the page to serve already attending students.
...But what about X, Y, and Z?
Here are some common gripes internal stakeholders usually want to promote to the top menu navigation, and reasons why you shouldn't do it.
Athletics
Athletics is a component of Student Life. In some cases I can see the need for displaying a prominent athletics program on the main menu, but in most cases it is fine to simply promote this as a call to action within the homepage content itself, and leave the Athletics program nested under Student Life.
Financial Aid
This is an aspect of admissions. Perhaps it is also a destination for your current Students. In either case, do you really want to promote this on the main menu? Users will find it if they need it.
A, B, C Department
Academic departments go under academics. Sports go under Student Life. Every other department would likely best be displayed under About or under a specific Persona landing page. Press would have University Relations or Public Relations department content. Faculty, Staff, and Students should have links to the IT Services departments. University Advancement would typically own the entire Alumni area.
Closing Remarks
Remember, when coming up with a content strategy or information architecture that makes sense for your university, keep focused on the needs of your target audience. Following this simple rule will guide you in all of your decisions as you craft your next navigation architecture.
If you get a little lost, or maybe just need a professional to cut through the political strife—just reach out. Facet's solutions architects are experienced with navigating web projects in higher education.
----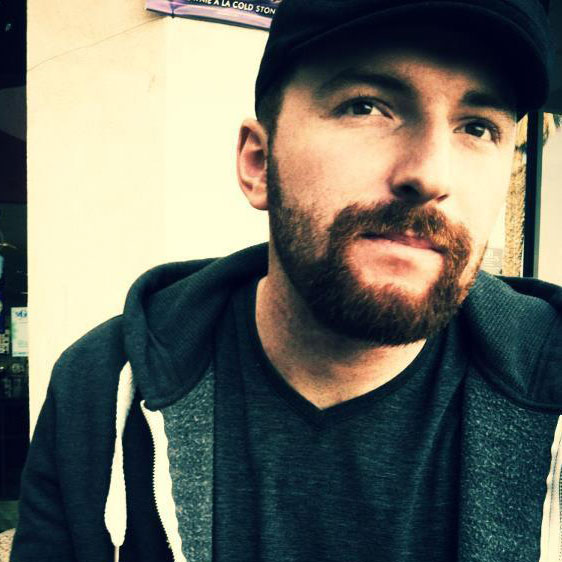 Jordan Ryan (@jordan_ryan) is President and Solutions Architect-for-hire at Facet Interactive (@FacetLA). When Jordan isn't hustling through his most recent discovery engagement, you can find him enjoying the finer grinds of fresh ground coffee in Santa Monica or fiending for a foodie fix wherever Yelp may take him. Follow him on Instagram if you like to feast with your eyes.